One of my weaknesses is shopping.
This is a known fact to anyone has spent time with me (or read my blog).
Retail therapy is what some call it and rightly so.  I find that it is an escape and a form of entertainment. It doesn't always involve a purchase. Most of the time it involves filling up a shopping cart then closing the webpage. Occasionally I will find myself searching for something like a new pair of sandals in a specific color, with straps across the toes (not between) and a heel no higher than 2 ¼ inches.  That is what I ENJOY!
This type of expedition may take weeks.  Currently I am stalking these little sandals: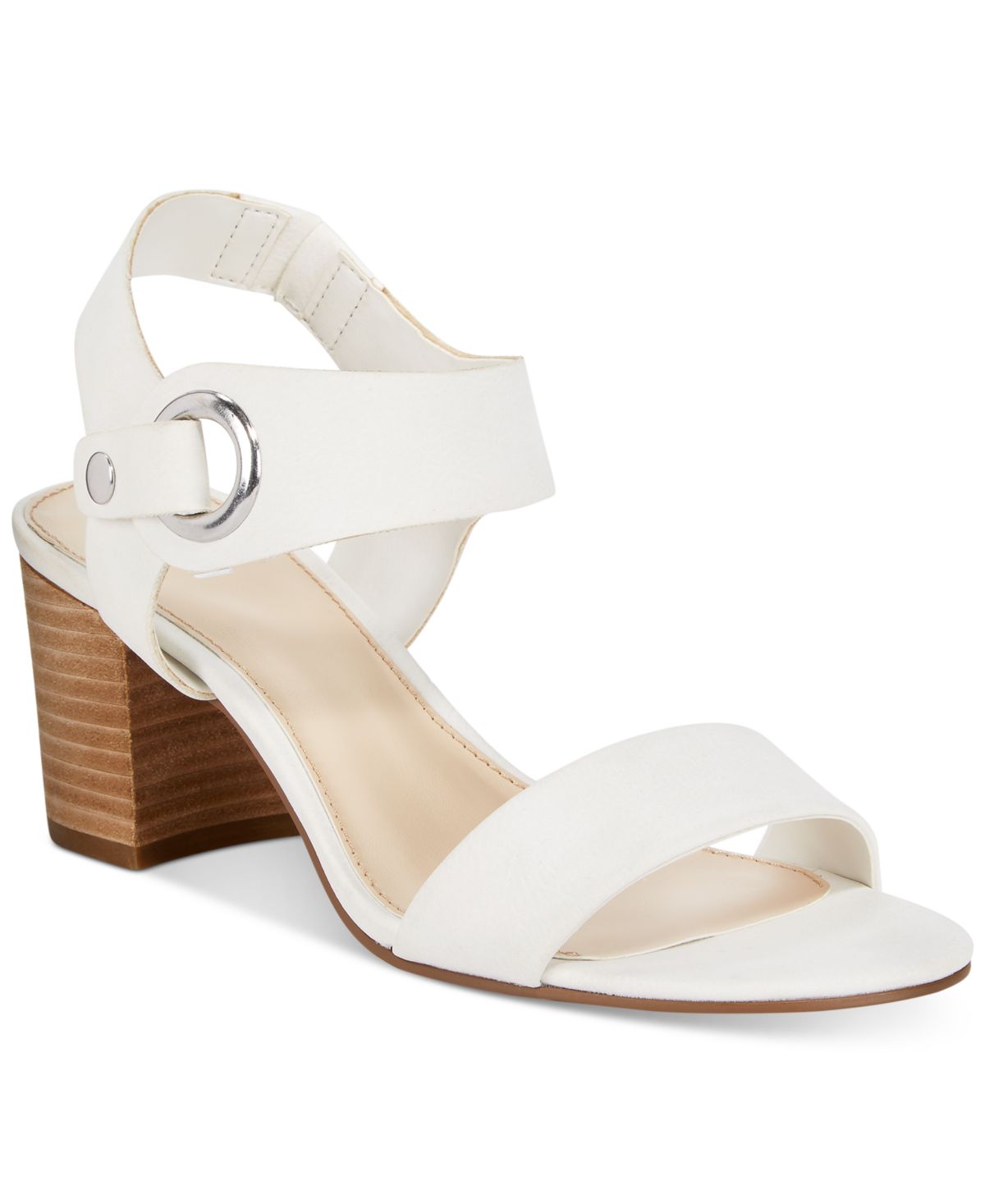 They meet all the criteria.  And would look nice with this outfit…
I love planning and styling outfits.  It isn't always easy to put the whole outfit together.  This is what I wore today:
I purchased this top a few years ago on a shopping spree night from Venus.com.  Never worn until today.  I love the top and tried styling it with white pants.  It is so sheer that I could see my belt loops under the top.  I didn't like seeing my belt loops.  Or my pants pockets or buttons for that matter.  But wearing it with this little scuba skirt was an entirely different story.  Nice and smooth.
For anyone interested… in the background is the 2015 Anniversary Edition Race Red Ford Mustang that has been part of my family since last January (2016).  I drove that to work today.  It matches my top.